Main content starts here, tab to start navigating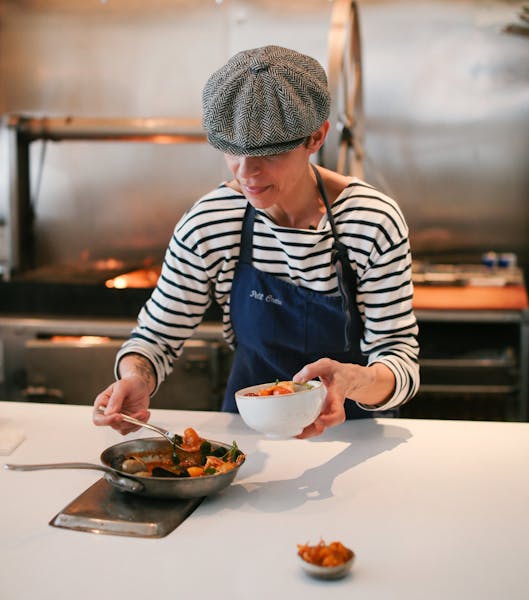 Dominique Crenn
Chef-Proprietor
Dominique Crenn, the chef-proprietor of Petit Crenn in San Francisco, focuses on cuisine as a craft and the community as an inspiration.
Crenn's parents had a strong influence on her interest and love for the culinary arts- she began her formal culinary training when she moved to San Francisco in 1988 to work at Stars, under luminaries Jeremiah Tower and Mark Franz.
Crenn was awarded World's Best Female Chef in 2016 by San Pellegrino's 50 Best, and in 2019, Atelier Crenn was listed at no. 35 on the organization's list of world's best restaurants. As an active member of the international culinary community, Crenn promotes innovation, sustainability, and equality, through her collaboration with various panels and summits.